GEAR ANALYSIS
Using gear analysis, we review every drawing and provide design and production assistance and accurate geometry calculations. We provide "fill in the blank" design expertise and function as an extension to your design team and machine shop by analyzing gear stress, gear vibration, and gear failure.
DESIGN COLLABORATION & "FILL IN THE BLANK" ASSISTANCE
CLIENT REQUEST
The Client provided us with a drawing stating that "accurate geometry calculations have to be performed by the gear manufacturer."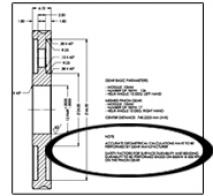 Delta Dynamics Gear Analysis Process:
We started a dialogue with the client and gathered all information on the fit, form and function of the part. The next step in our gear analysis process involved the completion of all geometry calculations.
We offered our expertise in all aspects of the final design, including material selection, heat treatment process selection, and detailed gear design. Our experience allows us to inform our clients about gear stress analysis, gear vibration analysis and gear failure analysis.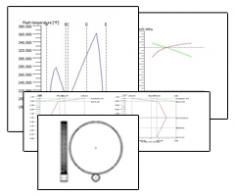 Delta Dynamics provided the design requiring detailed specifications on the helix angle, pressure angle, and profile modifications.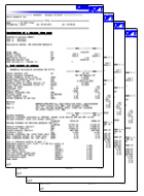 The final result was a high quality part that exceeded the customer's original specifications and expectations, manufactured from an effectively modified design with advanced gear design specifications.